Giner, Inc. currently employs approximately 60 people, of whom fourteen hold Ph.D. degrees in the physical sciences or engineering and ten hold M.S. degrees. Giner employees have over 500 years of combined experience in the development of proton-exchange membrane (PEM) technology and products. Giner personnel publish extensively in leading journals and make significant presentations at technical meetings in the U.S. and abroad. They hold over 100 U.S. Patents in the field of electrochemistry and PEM development. Key individuals have received awards for scientific excellence and solving difficult problems on time-demanding schedules for government and industry.
The Giner Management Team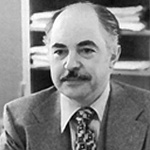 Dr. Jose Giner
Founder and Chairman
Jose Giner started the company after working on fuel cells for the Apollo Space Program at United Technologies. He has directed research and development in the areas of electrocatalysis, electrode kinetics, fuel cells, batteries, electrochemical sensors, and corrosion. Dr Giner is inventor or co-inventor of 30 US patents.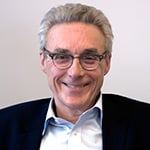 Andy Belt
President and CEO
After receiving an MBA from the Harvard Graduate School of Business, Andy worked at Bain and Company in London for 5 years. He was a co-founder of an innovative packaged foods business in London and a consulting firm in Boston, where he focused on technology translation. Andy was appointed to the Giner Board in 2009 with responsibility for the commercial development of Giner's technology portfolio. He became CEO in 2014.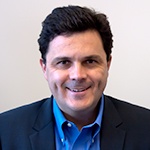 Hector A. Maza
VP, Business Development
Hector has over 25 years of experience in the Energy Efficiency field, working for large and small firms such Mobil Oil, Raychem Corp, Tyco International, PointVerde and General Synfuels International. Though his career he has held middle and upper management positions in Operations, Product Development, Engineering Consulting and global Technical Sales Management in products ranging from mobile devices, tactile technologies, power connectors, Electrolyzers & Fuel Cells. Hector holds an MBA from Hartford University Business School, Paris France, a Graduate degree in International Finance from UC Berkeley, and a BSc in Chemical Engineering from UIA Universidad Ibero-Americana, Mexico City. He speaks four languages has lived and worked in as many countries and during the past 4 years at Giner he has been in charge of commercializing and innovating business arrangements through partnerships, licenses and sales of thousands of Hydrogen Generator Systems from Laboratory to MegaWatt scale, in Military, Industrial and Mobility markets globally.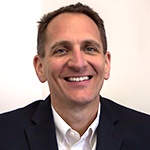 Dr. Cortney K. Mittelsteadt
Technology
Corky joined Giner in 1999 and rapidly became director of a major General Motors program for the development of membranes for mobility applications. He was appointed VP for Technology in 2009 and made a Director of the Board in 2013. He was awarded the 2009 Hydrogen Program Research and Development Award by the Department of Energy. Corky holds a Ph.D. in Polymer Chemistry from SUNY/Syracuse University.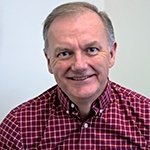 Timothy J. Norman
Engineering & Manufacturing
Tim was appointed VP for Engineering and Manufacturing in 2001. He is the prime for our US Navy electrolyzer program and other key advanced electrolyzer production contracts. Prior to joining Giner, Tim held positions of increasing seniority within the energy industry at Baker Hughes, Cabot and Thermo Electron. He holds an MS in Mechanical Engineering from Massachusetts Institute of Technology.

Theresa Scavone
Controller
Theresa has over 12 years of Finance and Accounting experience in start-up and fast growth companies. She has held positions at Ulvac Technologies, FusionStorm, Open Mile, and ZipCar. As Giner's Controller, she oversees, among other areas, strategic financial planning, organizational development, process definition and improvement, and project planning and execution. Theresa has a bachelor's degree, Magna Cum Laude, in Business Administration with an Accounting concentration from Fitchburg State University.