Giner, Inc. currently employs approximately 45 people, of whom fourteen hold Ph.D. degrees in the physical sciences or engineering and ten hold M.S. degrees. Giner employees have over 500 years of combined experience in the development of proton-exchange membrane (PEM) technology and products. Giner personnel publish extensively in leading journals and make significant presentations at technical meetings in the U.S. and abroad. They hold over 100 U.S. Patents in the field of electrochemistry and PEM development. Key individuals have received awards for scientific excellence and solving difficult problems on time-demanding schedules for government and industry.
Looking to join the Giner Team? Please check our listings of current open positions.
The Giner Labs Management Team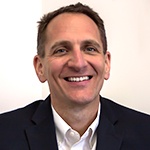 Dr. Cortney K. Mittelsteadt
CEO
Corky joined Giner in 1999 and rapidly became director of a major General Motors program for the development of membranes for mobility applications. He was appointed VP for Technology in 2009, made a Director of the Board in 2013 and in 2017 was named the Giner Labs' CEO. He was awarded the 2009 Hydrogen Program Research and Development Award by the Department of Energy. Corky holds a PhD in Polymer Chemistry from SUNY/Syracuse University and an MBA from the Sloan School at MIT.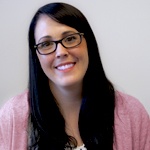 Theresa Scavone
Controller
Theresa has over 12 years of Finance and Accounting experience in start-up and fast growth companies. She has held positions at Ulvac Technologies, FusionStorm, Open Mile, and ZipCar. As Giner's Controller, she oversees, among other areas, strategic financial planning, organizational development, process definition and improvement, and project planning and execution. Theresa has a bachelor's degree, Magna Cum Laude, in Business Administration with an Accounting concentration from Fitchburg State University.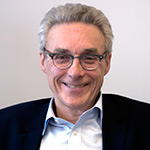 Andy Belt
President
After receiving an MBA from the Harvard Graduate School of Business, Andy worked at Bain and Company in London for 5 years. He was a co-founder of an innovative packaged foods business in London and a consulting firm in Boston, where he focused on technology translation. Andy was appointed to the Giner Board in 2009 with responsibility for the commercial development of Giner's technology portfolio. He became President and CEO of Giner Labs in 2014. On the formation of Giner ELX in April 2017 Andy became President and CEO of Giner ELX and Corky Mittelsteadt took over as CEO of Giner Labs.