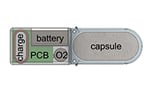 September 2020
GLS to Present at 2020 Virtual Cell & Gene Meeting on the Mesa
Giner Life Sciences announced that Dr. Linda Tempelman, Chief Scientific Officer will present at the annual Cell & Gene Meeting on the Mesa to be held virtually Monday, October 12 through Friday, October 16. Dr. Tempelman will present on the GLS Oxygenated Capsule Platform for Cell Therapies.
Organized by the Alliance for Regenerative Medicine, the Cell & Gene Meeting on the Mesa is a five-day virtual conference featuring more than 120 dedicated company presentations by leading public and private companies, highlighting technical and clinical achievements over the past 12 months in the areas of cell therapy, gene therapy, gene editing, tissue engineering, and broader regenerative medicine technologies. The meeting also includes over 100 panelists and featured speakers taking part in 20 in-depth sessions covering all aspects of cell and gene therapy commercialization.
Please visit meetingonthemesa.com for full information including registration. Complimentary attendance at this event is available for credentialed investors and members of the media only. Investors should contact Laura Stringham and interested media should contact Kaitlyn Dupont.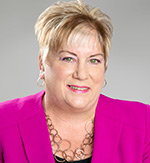 May 2019
Darlene Deptula-Hicks Joins Board of Directors
Giner Life Sciences, a medical device company developing novel cell therapy products today announced the appointment of Darlene Deptula-Hicks to its Board of Directors. The appointment was effective April 1, 2019.
Ms. Deptula-Hicks brings extensive financial leadership experience to the Giner Life Sciences Board of Directors, as she has been serving on public and private for-profit company Boards of Directors since 2006. She currently serves as the Chief Financial Officer of F-Star Therapeutics and Northern Biologics, Inc. and prior for T2 Biosystems, Inc. (NASDAQ:TTOO) a public medical diagnostics company. Other recent roles include Senior Vice President and Chief Financial Officer, of Pieris Pharmaceuticals, Inc. (NASDAQ:PIRS), from 2014 to 2017 and Executive Vice President and Chief Financial Officer of Microline Surgical, Inc. from 2011 to 2014. Within these roles, she provides strategic financial and business direction and leadership on long-term strategies and decisions affecting the future financial performance of the company including capital formation, commercialization, strategy and M&A. Ms. Deptula-Hicks holds a B.A. from Southern New Hampshire University and an M.B.A. from Rivier College. She also completed the executive education program at Dartmouth's Tuck School of Business.
Linda Tempelman, CEO of Giner Life Sciences said: "Darlene is a great addition to our board, particularly as we grow the company to pursue multiple indications to be treated with our cell therapy platform. Her extensive financial and business experience in both the medical device and pharmaceutical fields, including CFO and board membership roles, will be invaluable as Giner Life Sciences works with partners and investors."
"I am very excited to join the Giner Life Science Board of Directors, particularly at this pivotal stage in the Company's growth and development," said Ms. Deptula-Hicks. "As the company expands its product pipeline and adds key outside advisors to the Board, I look forward to contributing to the Company's strategic growth and development of new and exciting products."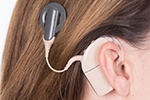 November 2018
Giner Life Sciences Awarded a Phase I Grant
Giner Life Sciences has been awarded a Phase I Grant from the National Institute of Deafness and Other Communication Disorders (NIDCD) to improve the outcome of middle ear surgeries. This work will fund the adaptation of Giner's proven miniature Electrochemical Oxygen Generator (EOG) technology to produce a wearable Ear Oxygenation Device (wEOD) for use after middle ear surgeries. Current failure rates for the estimated 210K middle ear surgeries performed each year in the US alone range up to 26%.
Distinguished collaborators Dr. Elizabeth Toh, a specialist in Otolaryngology/Ear, Nose and Throat at the Lahey Clinic; and Dr. Peter Weber, Otolaryngologist and Professor at the BU School, and affiliated with the Ear Infirmary of Mount Sinai; will act as the program's otolaryngologist consultants. Both believe that delivery of concentrated oxygen to the wound site, post-surgery, will prevent revision surgeries by drying the middle ear sooner and reducing the recovery period.
"I am honored to have the opportunity to work with the NIDCD and Drs. Toh and Weber on improving surgical outcomes," said Melissa Schwenk, the Giner Life Sciences' Engineer who is the Principal Investigator for the project. "Our objective of improving the recovery time and preventing follow-up surgeries aligns well with the NIDCD mission of supporting research related to disease prevention and health promotion. The wEOD presents a real opportunity to directly improve patients' lives."
"This award illustrates the versatility of the Giner Life Sciences technology platform", said Dr. Linda Tempelman, the CEO of Giner Life Sciences. "Our innovative miniature implantable and wearable oxygen generators, hydrogen generators and cell capsules are a game changing platform not just for cell therapies, but also for a wide variety of other medical devices, surgical interventions and treatments."