NOVEMBER 2017
Dr. Jose Giner, 1928 - 2017
We regret to announce the death at 89 of our founder Dr. Jose Giner. He passed on Saturday November 4th peacefully and surrounded by family, after a short illness. His wit and spirit were strong until the end of a remarkable and bountiful life.

October 2017
Antibacterial Coating Wins Award at Defense Innovation Summit
We are proud to announce our selection as a 2017 TechConnect Defense Innovation Awardee. Only 15% of all innovations submitted to the Defense Innovation Summit (DITAC) were selected for this Award. Rankings are based on the potential positive impact the submitted technology will have for the warfighter and national security. The technology receiving the award is an innovative antibacterial coating technology. Dr. Avni Argun, the leader of the team, remarked: "We are honored to be recognized in this way by the Defense Innovation Summit: the feature of our product which makes it stand out is the ability to target only select bacteria — such as those responsible for unpleasant odors — while leaving other beneficial bacterial colonies completely unharmed."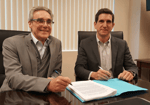 April 2017
Giner ELX Secures Strategic Investment from H2B2
Giner ELX has announced a strategic investment from H2B2. H2B2 has offices in California and Seville, Spain, and focuses on developing, integrating, financing, building and operating hydrogen production systems. "Our partnership with H2B2 will accelerate the scale-up of our technology to win in the marketplace", said Andy Belt, the CEO of Giner ELX; "We are delighted to deepen our relationship with Giner ELX", commented Javier Brey, the CEO of H2B2: "In our direct experience Giner ELX's PEM electrolysis technology is the most advanced in the world. With the benefit of H2B2's capabilities in complete system integration and major project leadership, we will be well positioned to take advantage of attractive project opportunities worldwide."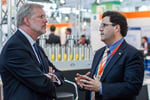 April 2017
US Under Secreatary of Commerce and Trade Visits Giner ELX Booth at 2017 Hannover Fair
Kenneth Hyatt (left), US Under Secretary for Trade and Commerce, talks with Hector Maza, Giner ELX VP for Sales and Marketing, at the 2017 Hannover Fair. Hector is explaining the success story of Giner ELX in front of a prototype of the 5 MW Kennebec PEM electrolysis stack.

April 2017
Giner Spins Out Giner ELX to Pursue Renewable Energy Storage Market
Giner Inc. has announced the formation of Giner ELX to specialize in large-scale hydrogen generators for renewable energy storage and other industrial applications. "The formation of Giner ELX builds on Giner's successful commercial PEM electrolysis business", said Giner ELX CEO Andy Belt. "We are focusing the ELX team on developing the lowest cost and highest performance grid-level energy storage solutions on the market."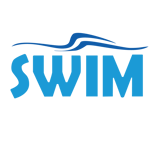 August 2016
Giner at NEWIN'S Water Pitch Night
On August 17, 2016, Technical Director of Sensors Badawi Dweik, Ph.D. and Program Engineer Guray Guven, Ph.D. presented Giner's water quality sensor technologies at New England Water Innovation Network's (NEWIN) Water Pitch Night at the Massachusetts Clean Energy Center (MassCEC). NEWIN's Water Pitch Night highlighted novel solutions addressing nitrogen pollution and coastal water quality.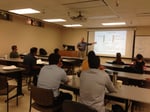 August 2016
Dr. Guray Guven Presents at the Electrochemically Active Biofilms Workshop
Dr. Guray Guven, Program Engineer at Giner, Inc., presented an invited lecture "Electrochemistry at your fingertips - without formulas" at the Electrochemically Active Biofilms Workshop during the 13th Biofilms Summer School, August 1-5, 2016. The workshop was organized by the Biofilm Engineering Research Group at the Gene and Linda Voiland School of Chemical Engineering and Bioengineering, Washington State University, Pullman, WA. The workshop provided the academic and industrial participants the electrochemical techniques used to study extracellular electron transfer in the electrochemically active biofilms that are used in microbial fuel cells and other bioelectrochemical systems.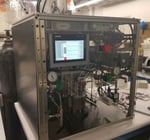 July 2016
Giner Static Vapor Feed Electrolyzer Proposal Selected by NASA for Parabolic Flight Testing
Giner, Inc. has developed an advanced static vapor feed electrolyzer system that has significantly simplified operation compared to traditional electrolyzer systems including the liquid water feed Oxygen Generator Assembly (OGA, Hamilton Sundstrand) being used for life support oxygen aboard the International Space Station, ISS. NASA has granted Giner $234,000 to test their prototype for robustness and performance during two separate parabolic testing (vomit comet) flights on the S3 Reduced Gravity Aircraft.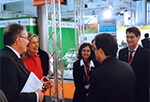 April 2016
US Deputy Secretary of Energy visits Giner's Booth at Hannover Fair
Elizabeth Sherwood-Randall, US Deputy Secretary for Energy (second from left), and Sunita Satyapal, Director of the Fuel Cell Technologies Office at the US Department of Energy (third from left), talk with Giner's Hector Maza (second from left with back to photographer), Director for Business Development and Monjid Hamdan, Director of Engineering (first from right).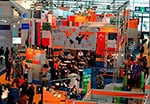 January 2016
Giner at 2016 Hannover Fair in April
For the fourth year running Giner will exhibit in the Hydrogen Hall at the Hannover Fair from April 25—29 2016. Sales and Marketing VP Hector Maza and Engineering VP Tim Norman will each make presentations.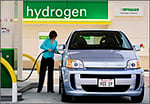 August 2015
Giner On-site Hydrogen Generators to Power Fuel Cell Cars in California
Giner will supply 2 turnkey hydrogen generation systems to Hygen for installation at fuel cell vehicle refueling stations in California.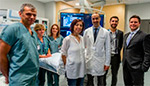 July 2015
Team at McGill University Hospital Uses Giner Technology for First Islet Cell Transplant in Quebec
"Our team advanced the established protocol by using a Giner Portable Pancreas PersufflationTM system – a new piece of technology that keeps the pancreas oxygenated after it is recovered from the donor and before the islets are isolated", says Craig Hasilo, Manager of the Human Islet Transplant Laboratory. "We believe this resulted in better quality cells being transplanted, thereby reducing the need for multiple infusions." More on the McGill website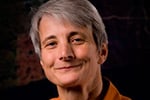 February 2015
Jill Smith joins Giner Board of Directors
Jill brings an exceptional experience base and record of achievement in international management in technology industries. Most recently she served as Chariman, CEO and President of DigitalGlobe Inc. (NYSE: DGI), a global provider of satellite and imagery products and services that she guided to a public listing.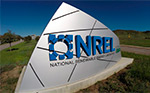 October 2014
Giner Tests Largest Commercial PEM Stacks at National Renewable Energy Lab (NREL)
Giner announced successful testing of 3 of its Merrimack stacks at NREL in Golden, Colorado. These stacks, the largest commercial PEM electrolysis stacks on the market, demonstrated performance at high current densities whilst producing hydrogen and oxygen at differential pressure.